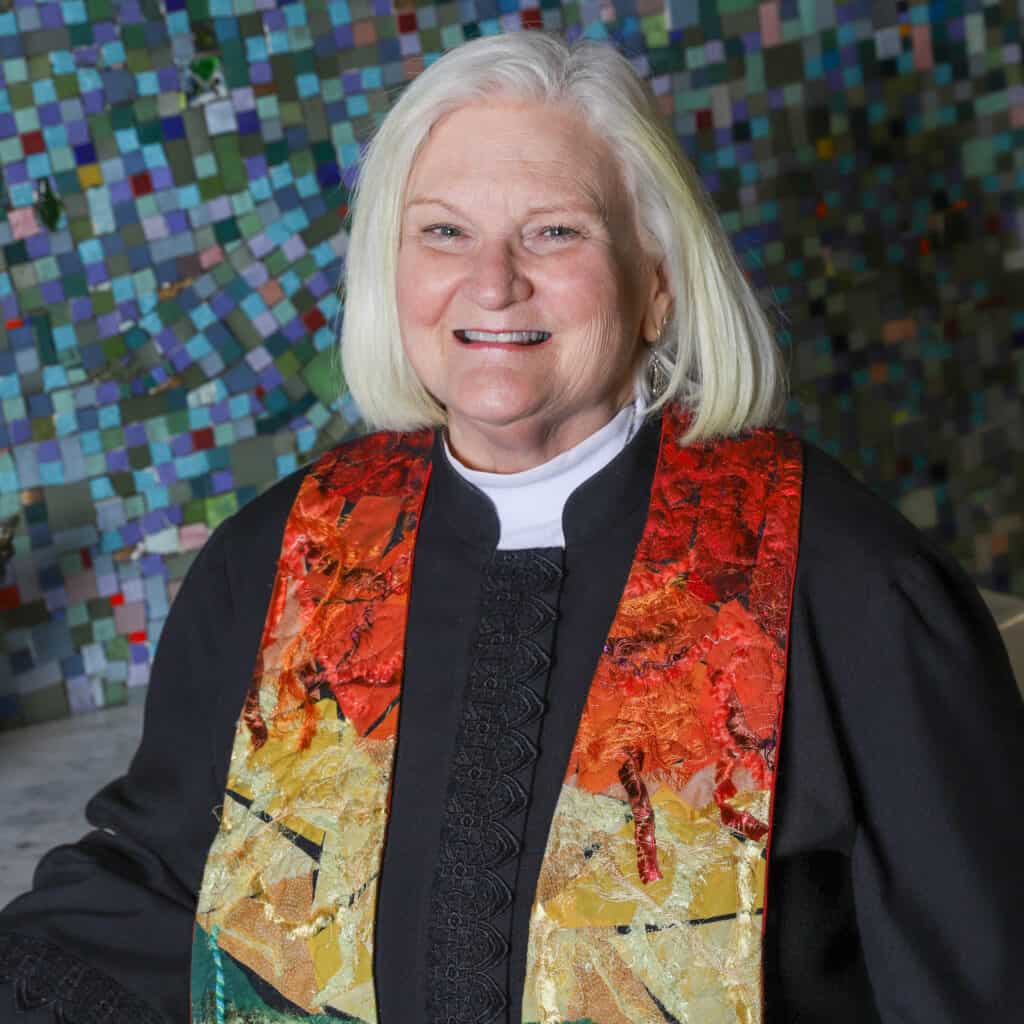 Morita Truman (She/Her), a native of Oklahoma, grew up a 'cradle Methodist.' She began her work in the church as a lay employee, followed by a journey that includes consecration as a diaconal minister, ordination as a deacon, licensing as a local pastor, and finally ordination as an elder in the United Methodist Church. She worked in educational and singles ministries before entering pulpit ministry.
She has a Bachelor of Arts degree from Oklahoma State University, a Master of Religious Education from Oklahoma City University and a Master of Divinity from Iliff School of Theology in Denver, Colorado.
Her passion for ministry is rooted in the teachings of Jesus, his radical love and acceptance of all, even as she appreciates and strives to incorporate other examples like the non-violent leadership demonstrated by Gandhi and MLK, the courage of Esther to step out of the closet and reveal her true identity, the search for enlightenment demonstrated by Buddha.
Before her appointment to First Omaha, she worked and served in churches in mostly western Kansas.
In her free time she enjoys photography, all kinds of music, and travel. She especially enjoys trips to NYC for theater, but is also enjoying exploring the beauty of Nebraska. She's obsessed with getting her 10,000 steps every day and you may see her walking the hallways of the church (or the parking lots) to achieve that. And although she is a dedicated OkState fan, she is ready to join with the Husker Nation when they play any other school.
Morita enjoys her family which now includes 2 siblings, 5 nieces and nephews and their spouses, 12 great nieces and nephews, and 1 great great nephew. Her family lives from Virginia to Washington State and SoCal, and other places in between – which makes for great vacation destinations.
Morita would love to get acquainted with you. You can reach her at 402-556-6262, x1002, or email her here by clicking here.